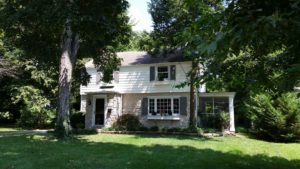 Located in Springfield's lovely Rountree neighborhood, this 1939 house is part of McMillan Place subdivision, 2nd edition, which was platted in April 1914 by Otho McMillan and his wife, Laura. Otho was a businessman of varied interests; in addition to real estate development, he was also a restaurateur and and a meat-market owner. When Otho died in 1927, Laura became sole owner of the development, which included 28 lots.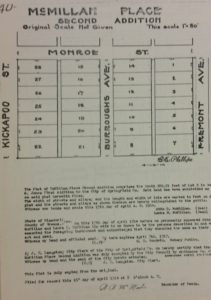 The original owner of the house was Thomas J. Welsh, who was born in Springfield and grew up in a house on S. National. He was the son of Thomas N. and Agnes Glynn Welsh. Thomas N. was part owner of what would eventually be called the Welsh Meat Packing Company. The business began operating in 1895 under the ownership of A. Clas. He sold the company to the Tegarden brothers in 1904; in 1912, they sold the plant to a group of local businessmen. One of those businessmen was Thomas N. Welsh. His partners included his wife's uncle, Thomas H. Glynn, as well as Dr. Robert Glynn.

In 1930, Thomas N. is listed on the census as the secretary of a meat packing company and his son, Thomas J., as an employee of a college bookstore. The bookstore was likely located at present-day Missouri State University, where he was a student. While attending college, Thomas J. was a member of the men's group called the "S" Club in 1929 and 1930. Also in 1930, he was part of a men's pep club called the "Grizzlies."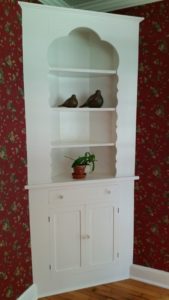 By 1940, Thomas J. was married to Mary Mildred, had two children, and was an accountant at his father's meat packing company. Thomas J. and his family lived in this house for over 20 years.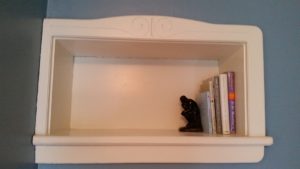 In 1961, Thomas N. Welsh and his wife Agnes died within two days of each other, both deaths due to bronchopneumonia. Thomas J. Welsh died the following August. He was only 53-years-old. Mary Mildred died in 1966. The house went to their son, Michael, who owned it for several years.