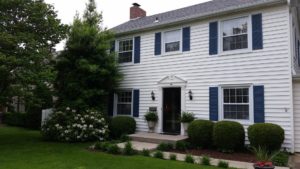 It is hard not to fall in love with this house located in Arlington Heights subdivision. The lot was originally platted in 1910 by William G. and Mollie Swinney, along with Harrison M. and Sarah Smith. By 1915, the Swinney's had sold their share to the Smith's; a few years later they retired to California and never returned to Missouri.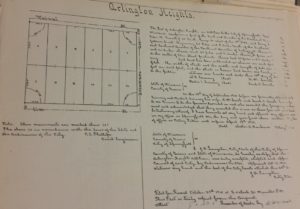 Harrison Milton Smith was born in Ohio in 1857, but moved to Pulaski County, Missouri, in 1889. Smith started the Pulaski County bank where he was cashier for many years. In 1903, the Smith family moved to Springfield and opened the Farmers and Merchants Bank. The Smiths had two daughters, Orpha and Wilma. Wilma married George Thompson, the owner of Thompson Auto Sales Company. Harrison and Sarah both died suddenly, within four days of each other, in December 1929.

Construction of the house was completed at least by 1931, when Charles W. Riley moved in with his wife, Carlotta and their son, John. Charles was born in Dade County and was the son of a physician and druggist in Everton. Charles chose the same path and became a well-known druggist in Springfield. He had a pharmacy in the Medical Arts building, as well as his private business, the Riley Drug Store, located at 225-227 N. Main. The Riley's lived in this house until 1946.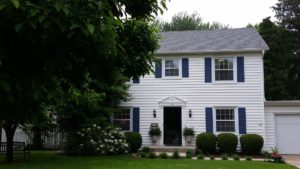 Oscar C. Nonweiler, a district superintendent with the Cherokee Pipeline Corporation, and his wife Sarah lived in the house during much of the 1950s. Since then, the house has had various owners and has, fortunately, been beautifully maintained.